FUORI! is articulated in eight main parts guided by eight artists or groups of the international art scene, involving young people living in Bologna in the collaborative creation of a performative production. A series of workshops, investigations and alliances originates from these trajectories, creating a dialogue with the local urban network.
Alongside the curation and the creation of performative works, FUORI! realises several cultural and editorial productions designed as tools for young people and the adults working with them: thematic cartographies acting as an invitation to explore a plurality of stories, a series of meetings that articulate and question educational practices and themes, and a sociological research collecting the words of those who take part in the workshops and in the performative projects that will be shared with the institutions involved in a qualitative evaluation of FUORI!.
CODICI
Codici | Ricerca e Intervento oversees the qualitative evaluation of the journeys undertaken by the teenagers during the project FUORI!.
FUORI!: cartografie
The project FUORI!: cartografie interprets, through a selection of books, comics and films for teenagers, the main questions at the core of FUORI!.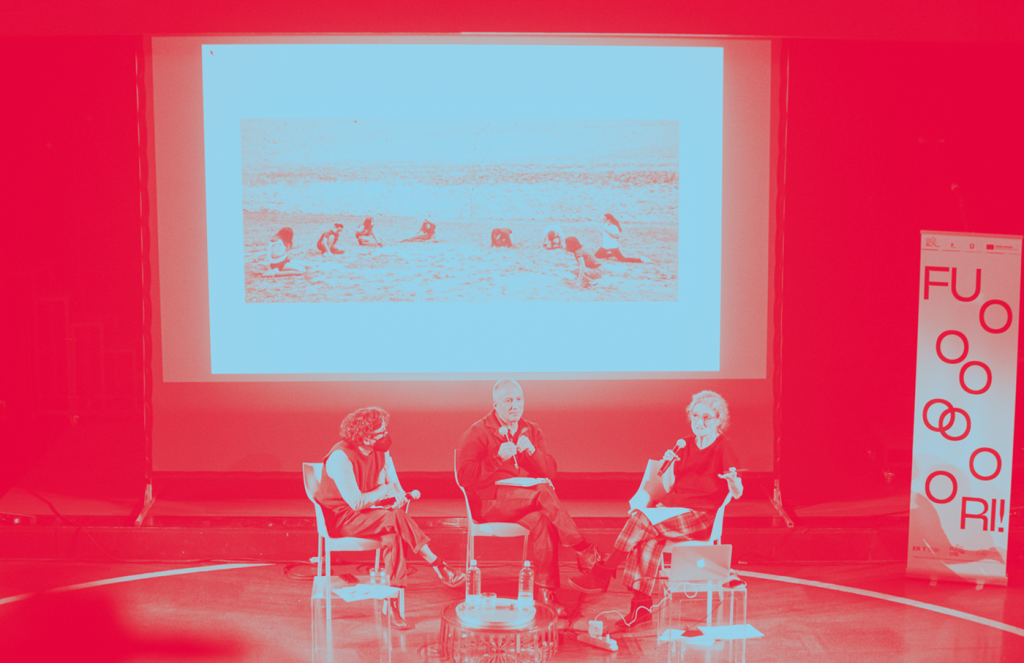 GLOSSARIO
Artists, authors and social science experts meet to talk, share and reflect on experiences and knowledge gained over the course of their work with adolescents.